Winter Call Of The Wild
Lynx, Wolves and Moose In The Wintering Grounds In the Cariboo Mountains – The Ultimate Winter Wilderness Adventure!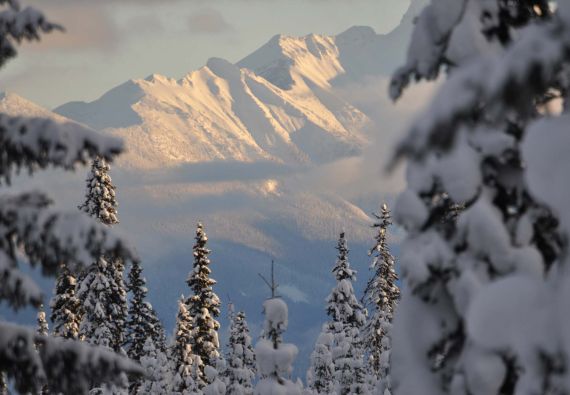 Snowshoeing in moose wintering grounds wolves, lynx, winter birds and spectacular winter mountain views. Experience a unique and interesting look at winter wilderness and wildlife survival in the Cariboo Mountains of British Columbia.
Discovery is part of human nature and winter is a great time to enjoy and explore Canada's winter wilderness ecosystems in the boreal forest. Enjoy the solitude, peace and beauty of winter as this mountain wilderness engages and fills your senses. Learn about wildlife behaviour, habitat and their amazing adaptability to the often harsh conditions of the winter landscape. It's a place of renewal that creates desire to become part of the natural world.
The soul-tingling howl of a timber wolf guides your snowshoes through the ancient forest where you experience nature's most intimate touch. The solitude, peace and beauty of winter in this mountain wilderness engages your senses as you interact with nature & wildlife.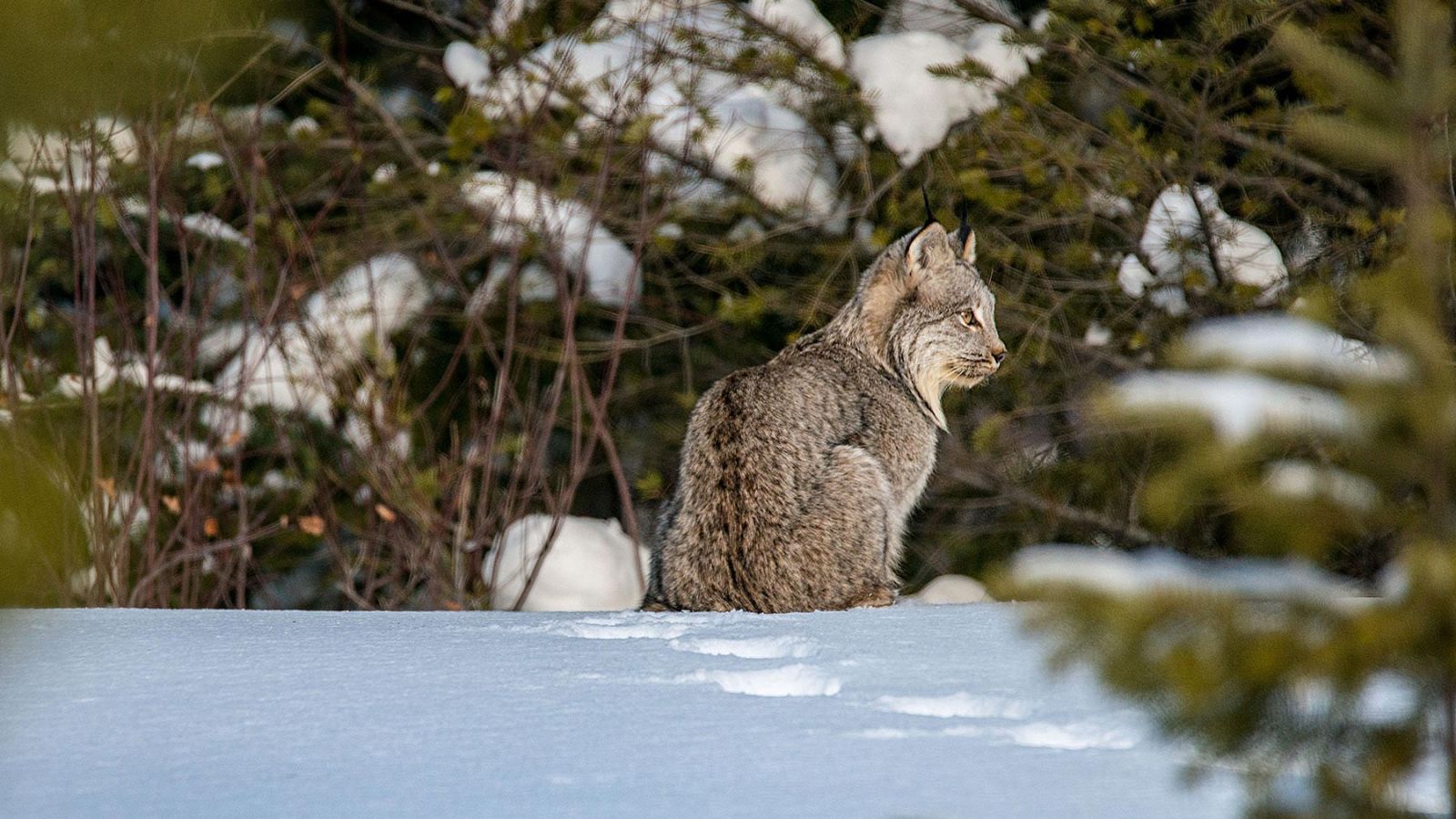 Come For This Truly Canadian Winter Wilderness Experience


Travel into the Cariboo Mountains back country by 4x4 vehicle or snowmobile then on snowshoes into the viewing areas. Using our own proven methods, including camouflage blinds, electronic calling systems and hand calls, we have developed ways to entice the elusive wolves and naturally curious lynx into open areas where can you observe and photograph them.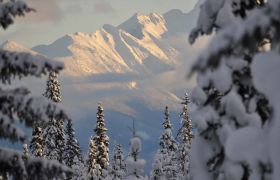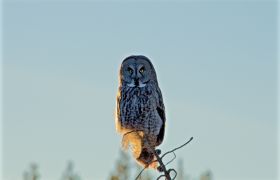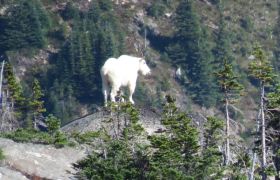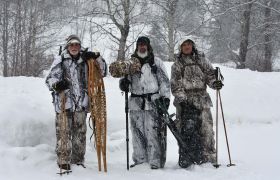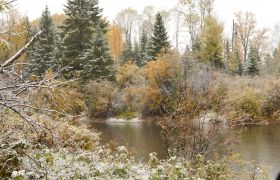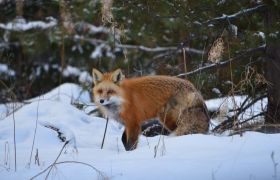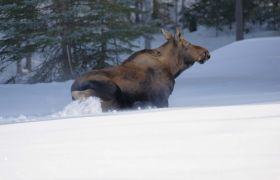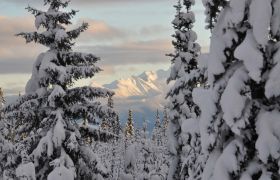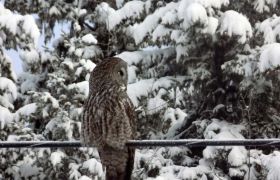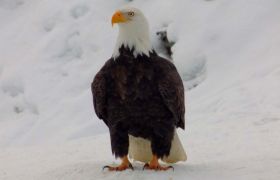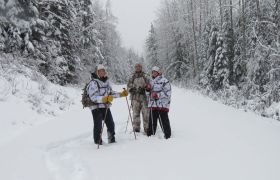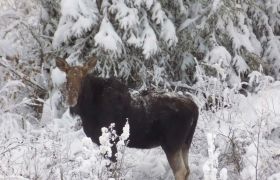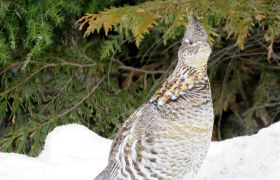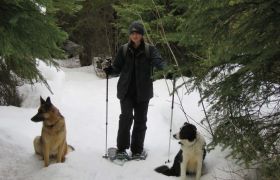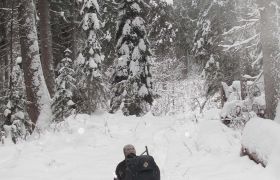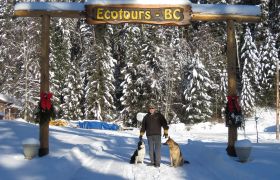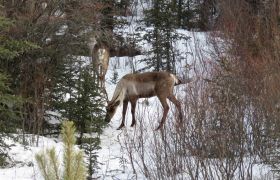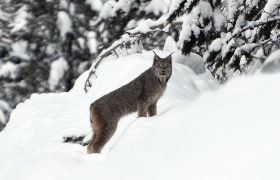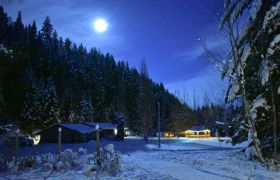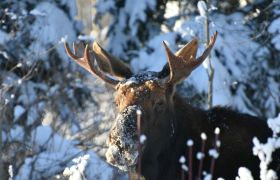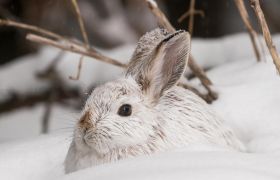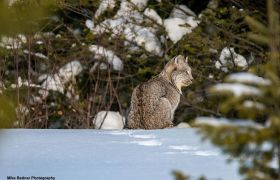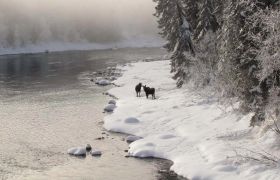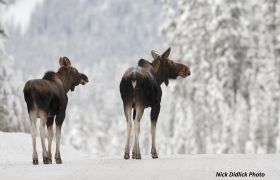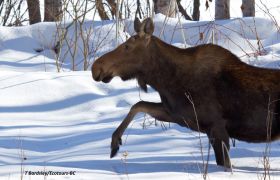 Winter Wonders

Experience an authentic winter adventure on snowshoes - the quiet swish of snow under your feet as you observe wildlife in their natural winter habitat. After a day in the fresh air enjoy the warmth of the lodge's natural rock wood-burning fireplace or watch for the northern lights to grace the crisp clear winter night skies.

Snow, mountains and ice define winter in the Cariboo Mountains. It's the pure essence of Canada and a classic winter adventure. It's a season that inspires invigorating outdoor adventures that truly embrace the experience of winter, breathtaking beauty of the mountains and glistening sparkle of snow laden trees beneath brilliantly clear blue skies. Feel the cool wind on your cheeks as you quietly traverse this winter wonderland that challenges the hardy forest creatures – moose, lynx and wolf. Listen to the cheery bird song and the soft crunch of frosty glistening white snow under your snowshoes, as the distant howl of wolves across the mountain valleys sends chills of excitement down your spine. See the clear and distinct animal tracks in the snow as they forage the winter landscape for life giving energy sources to sustain them through the winter nights. Snow shoeing is easy, fun for all ages, fitness and experience levels.

Build your connection with nature

Winter bird photography including owls, hawks, eagles, swans, Barrow's Golden and a host of winter songbirds - chickadees, wrens, pine siskins, redpolls to name a few.
Snowshoeing – an age-old way to get around deep snow areas in winter our guides break trails with traditional style snowshoes.
Wildlife tracking and winter wildlife – moose, wolf, lynx, deer, Mountain Caribou, members of the weasel family including marten, mink, fisher and perhaps an elusive wolverine.
Enjoy the brilliance of clear unpolluted night skies as you watch for Northern Lights
Try ice fishing for wild trout on one of our ice covered mountain lakes.
The crisp mountain air, brilliant blue skies and diamond-like glistening snow awakens your senses and keep powers of observation.
Discover the essence of the Canadian wilderness in winter.
An unforgettable and exciting truly Canadian wilderness adventure amid the white winter landscape of the Cariboo Mountains in central British Columbia. We focus on the discovery of nature combined with the delivery of quality in diverse recreation experiences and genuine Canadian hospitality.