Call of the North
Canada's Voice of The Wilderness - The Call Of The North - Loons & Chicks

If you are an avid birder and crazy about Loons this special guided birding adventure on the many boreal lakes of the Cariboo Mountains is not to be missed. The distinctive mystical haunting call of the Loon is both magical and mysterious – the masterpiece of nature's symphony. It's the voice of the Canadian wilderness - the "call of the North" and truly herald's the arrival of spring. This nature adventure has special emphasis on Loons, their habitat, their families, lives, history and a whole lot more. While focusing on the loons you may also see a variety of other birds including raptors, hawks, nightjars, warblers, western tanagers along with a variety of wildlife including bears, moose, deer, mountain caribou, and perhaps wolves and lynx, and other delightful small animals.
This little known birding area, the rare interior ancient rainforest of the Cariboo Mountains in central British Columbia, is rich in birdlife with over 250 species from tiny hummingbirds and songbirds to raptors and water birds including the elegant Loons dressed in their brilliant black and white plumage.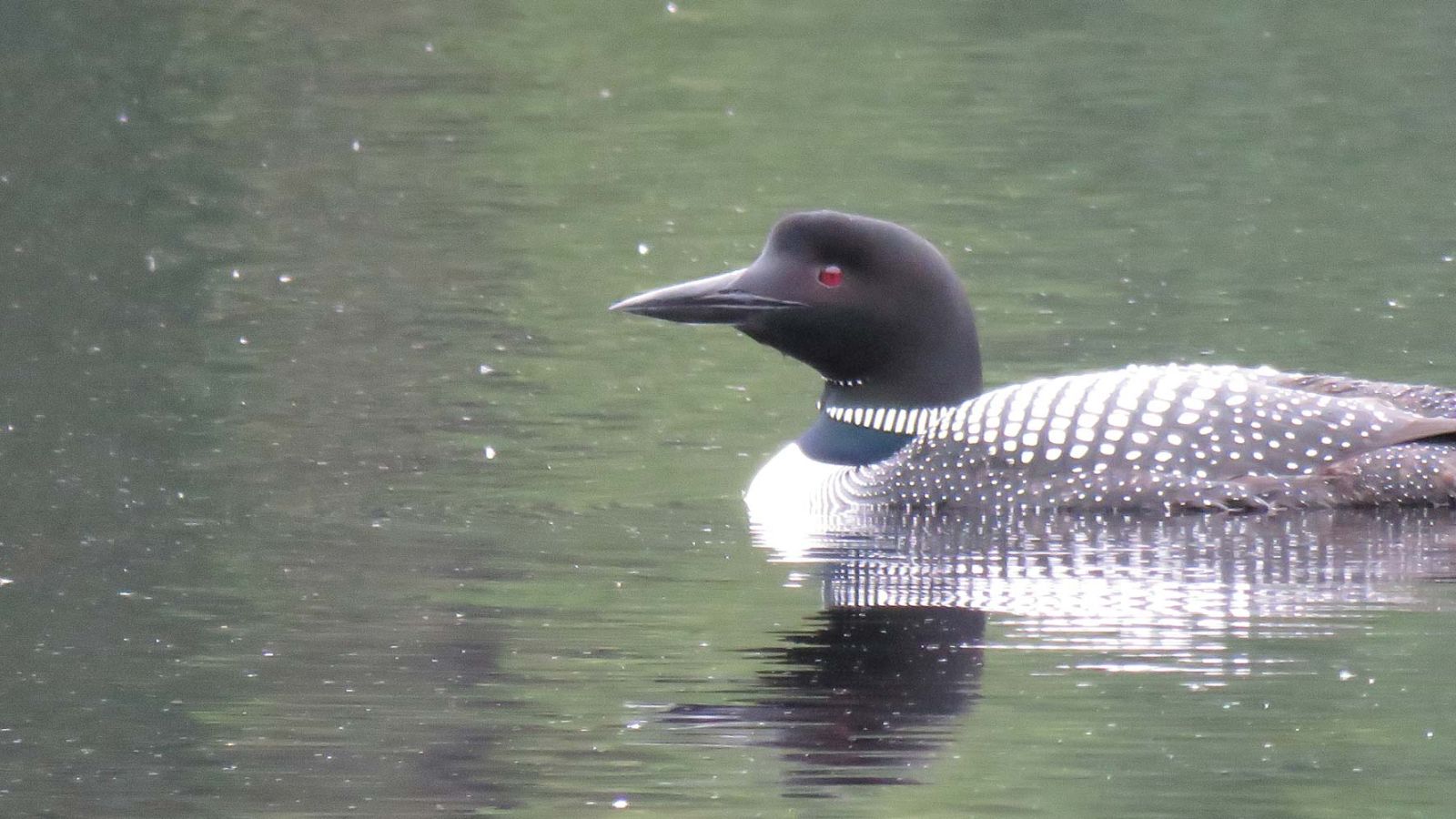 The myriad of boreal lakes throughout the mountains provide an ideal and spectacular natural environment for the loons to raise their chicks with backwater coves and protected shoreline shelter for nesting sites. The clear waters provide abundant food sources including fish minnows, nymphs and rich aquatic plant life.

Watch these birds with their unique black and white markings as you learn about their evolution and watch as the chicks in their charcoal and black downy coats ride on the backs of the adult birds as they learn the ways of their watery wilderness habitat. Don't miss this unique Canadian birding experience. An incredible birding experience in an authentic Canadian wilderness 'classroom' led by expert naturalists and birders.

Minimum – 2 people.
Season – mid-May through July.