Travel Trade & Media
Ecotours-BC Travel Trade and Media Info
History
Ecotours-BC evolved out of a lifelong passion for the outdoors, nature and wildlife. Beginning over 35 years ago the owners started out as Guide Outfitters hosting hunters and often non-hunting companions who came to see the country, the wildlife and a different way of life. There is a saying that "all old outfitters become conservationists". Moving from the hunting of grizzly bears to observing, photographing and teaching others about the bears was a natural progression. The guide outfitting experience provided the knowledge and tools to become premier grizzly bear, wildlife and nature specialists. Spending so much time observing bears, wildlife and nature in the raw has provided an unlimited learning and teaching medium. Today Ecotours-BC remains on the cutting edge of wildlife and nature programs that shows clients how to connect with nature becoming part of the forest - seeing the forest and its inhabitants from the inside out rather than simply looking from the outside in.
Established in the early 1980's the Company morphed from Cariboo West Outfitters to Ghost Wilderness Resort, a large resort catering to primarily to fisher people and boaters on Quesnel Lake, to Pyna-tee-ah Fly Fishing offering some of the finest wild trout fly fishing in the world along with grizzly and wildlife viewing as an incidental part of the adventure to a full time ecotourism under the Ecotours-BC brand. Ecotours-BC offers a variety of outdoor adventure and nature programs suitable for people of all abilities. Our specialty is grizzly bear watching. Our "Bear Whisperer™" program – Grizzlies, Wilderness and Nature – The Cycle of Life and Walk With The Grizzlies has been recognized by the Canadian Tourism Commission as a Canadian Signature Experience. We are proud members of the CTC Canadian Signature Experiences Collection since its inception.
Family owned and operated we created this business from a passion for the big bears and the outdoors. We live here year round and employ locals.
The Experience
Ecotours-BC is a Canadian Signature Experience provider connecting mind, body and spirit with the natural world sharing iconic Canadian wilderness experiences and creating special moments where time stands still for family, friends and special people in your life. These are one of a kind bucket list experiences. Its natural wildlife viewing and nature in the raw. Our goal is to deliver meaningful, memorable experiences that help guests discover themselves through nature.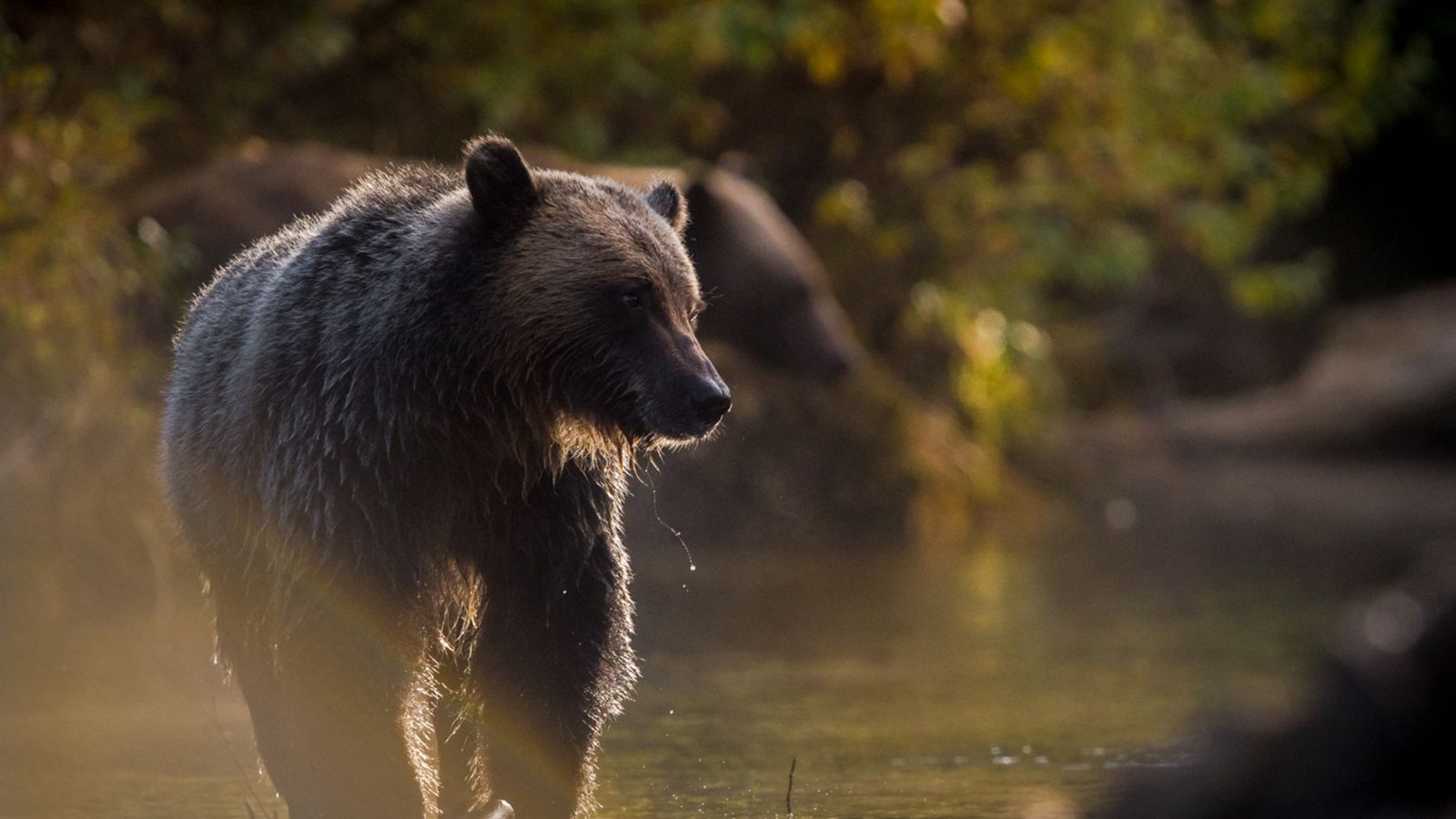 Canadian Tourism Commission's
Signature Experience Collection.



The Bear Whisperer™ – Grizzly Bears, Wildlife and Nature – The Cycle of Life.


An incredible and amazing experience as you travel the salmon spawning rivers observing the return of the salmon to their birthplace and the interaction with grizzlies, eagles and wildlife are part of the natural cycle of life in the forests.
(August 25th – mid-October)

Walk With The Bears takes guests to explore along the salmon infested rivers among the bears. This is high adventure – an adrenaline pumping adventure.
(September 10 – October 10)



The only place on earth you can walk with the grizzlies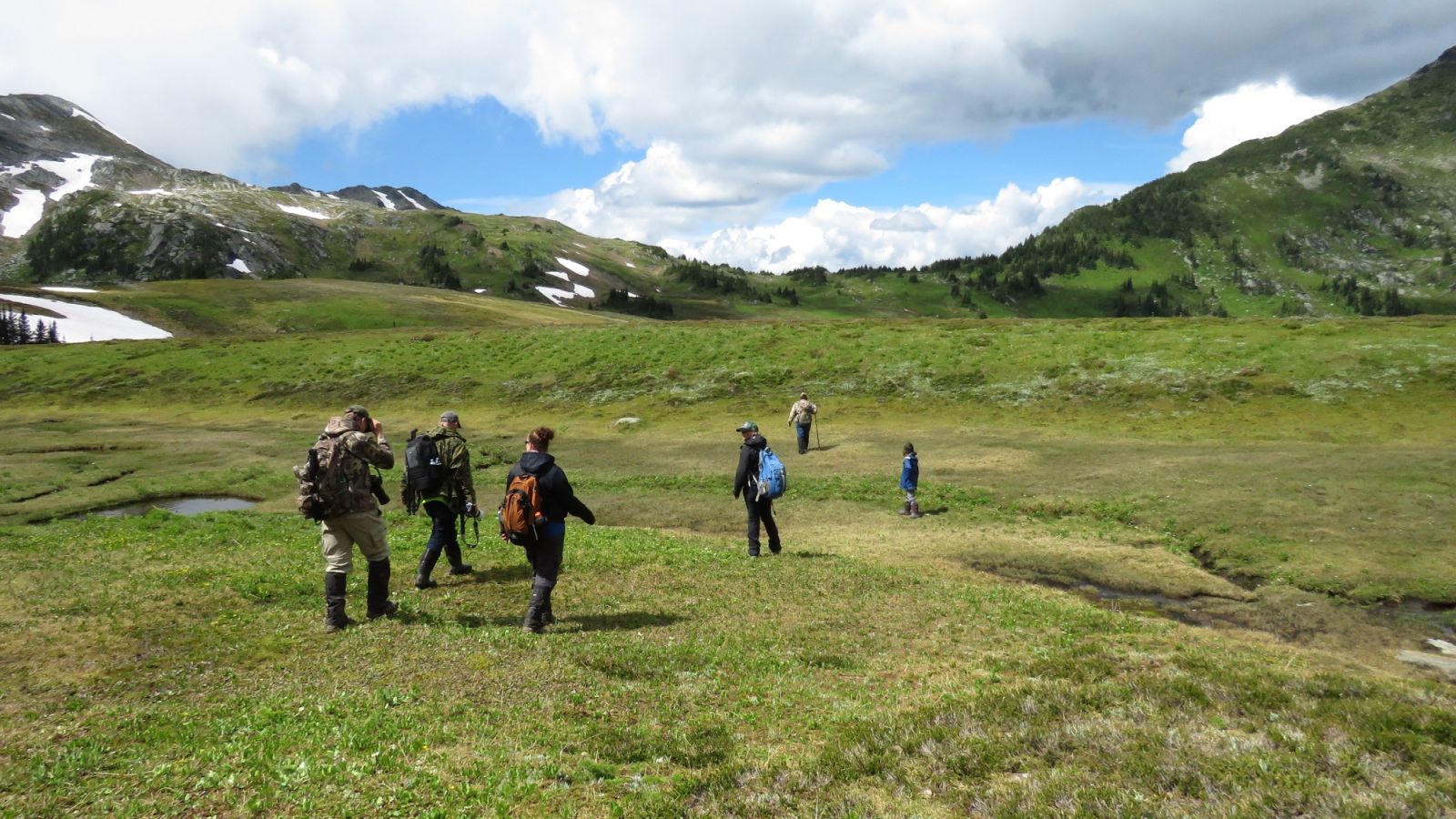 Mountain High Adventure


Amazing hiking and wildlife viewing in the Cariboo Mountains takes you from the wetlands through boreal forests, moose, black bear, mountain goats and mountain caribou and wolves, and a variety of birds of prey, water birds, and mountain songbirds. A nature discovery quest, guests learn about wildlife tracking and calling skills, bird identification and habits, rare plants and unique ecosystems of the mountains and the nature connection among the wild inhabitants and themselves.
(May – September 30th)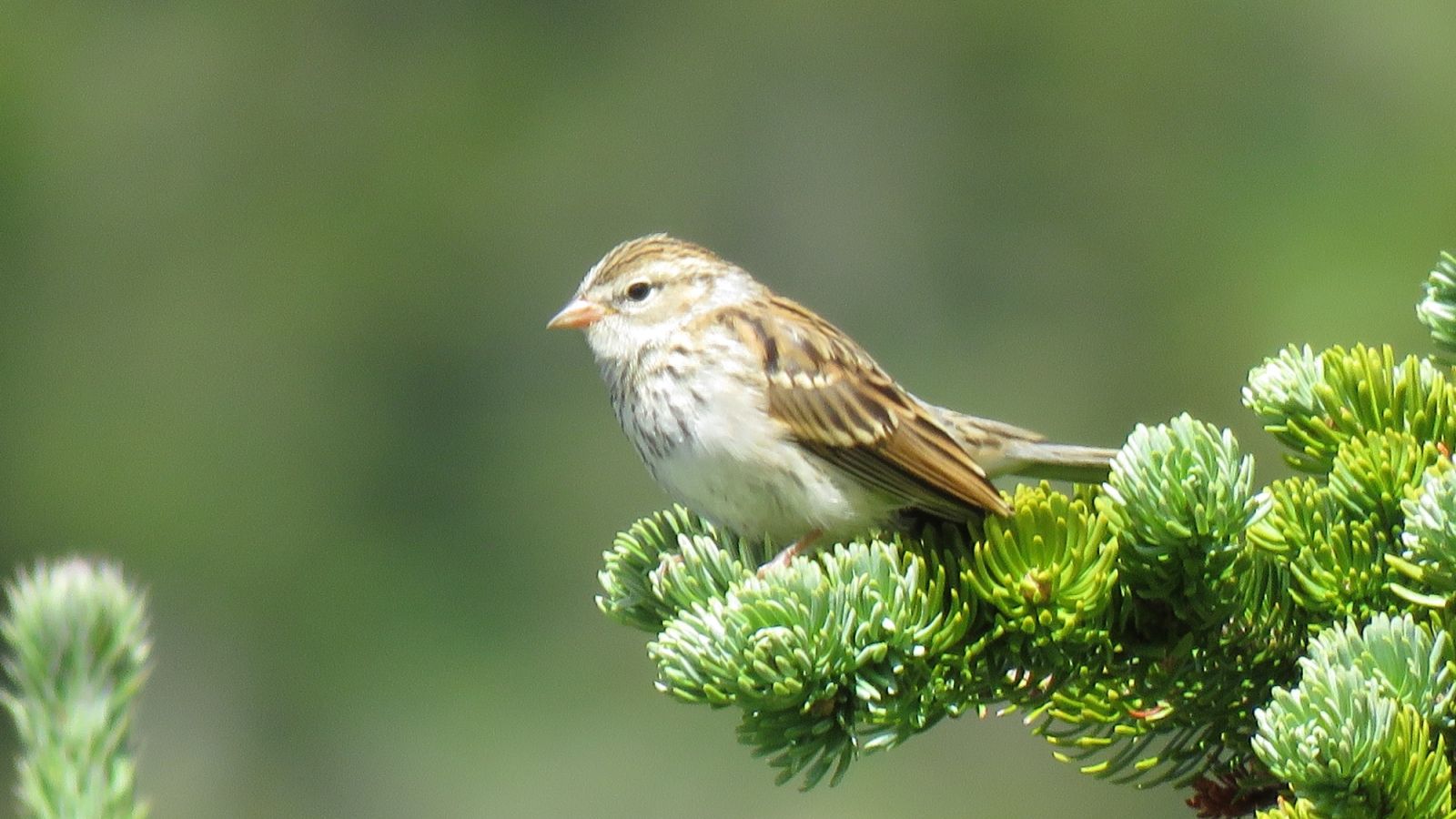 Bird Watcher's Adventure


Over 250 species of birds inhabit the Cariboo Mountains. This tour includes not only birds from wetland water birds – herons, cranes, eagles, mountain song birds, and birds of prey, but encompasses a spectacular array of mountain flowers, plants and ecosystems and their relationship to the feathered inhabitants.
(Year round)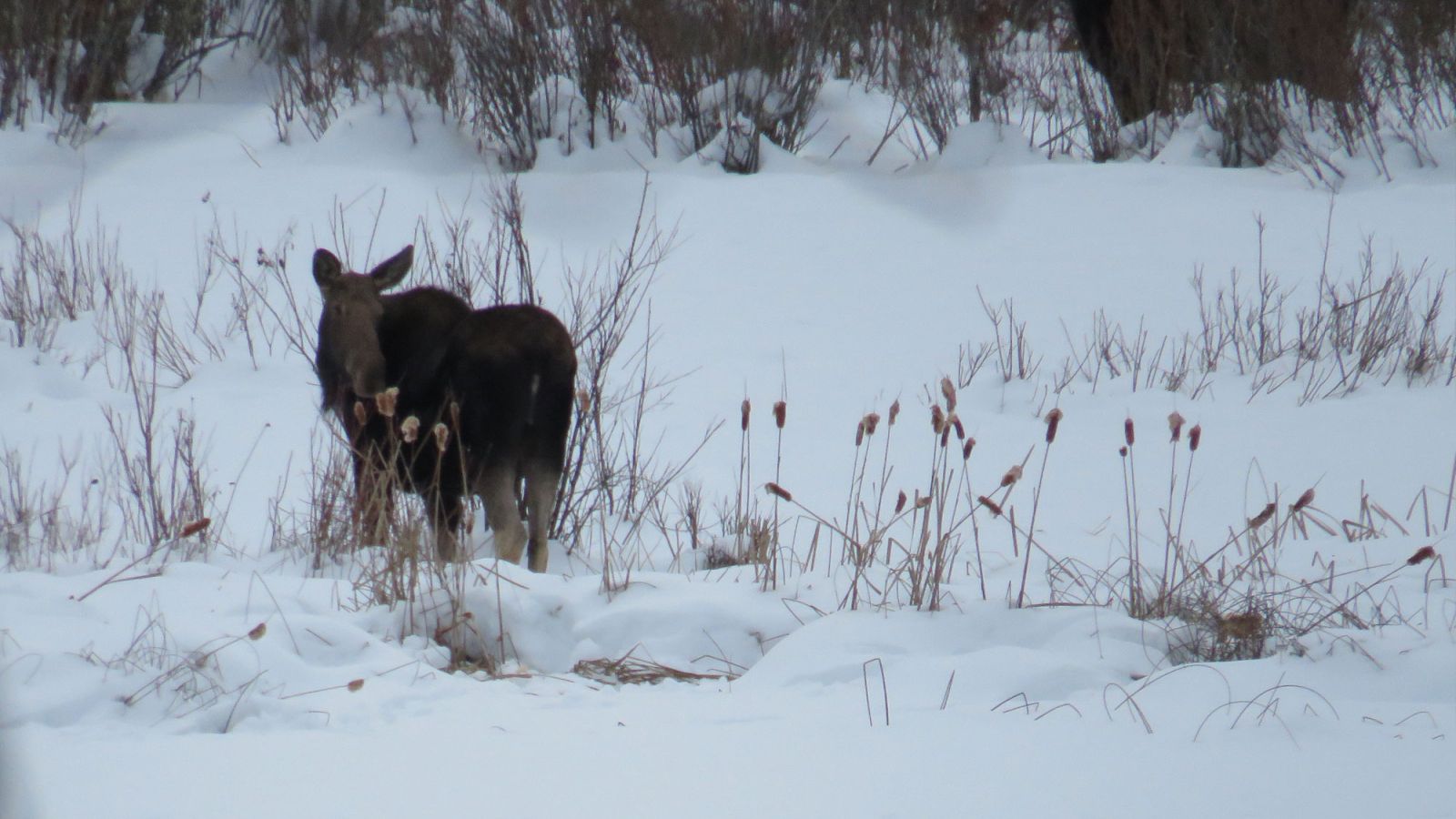 Winter Adventure - 'Call Of The Wild'


Winter Wilderness, Wolves, Moose and Nature on Snow Shoes. Providing a unique and interesting insight into winter wildlife and survival in the wild Canadian backcountry.

The solitude, peace and beauty of winter in this mountain wilderness fills your senses as you interact with nature and wildlife. Learn about wildlife behaviour, habitat and their amazing adaptability to the often harsh conditions of the Canadian winter.
(Mid-January – Mid-April)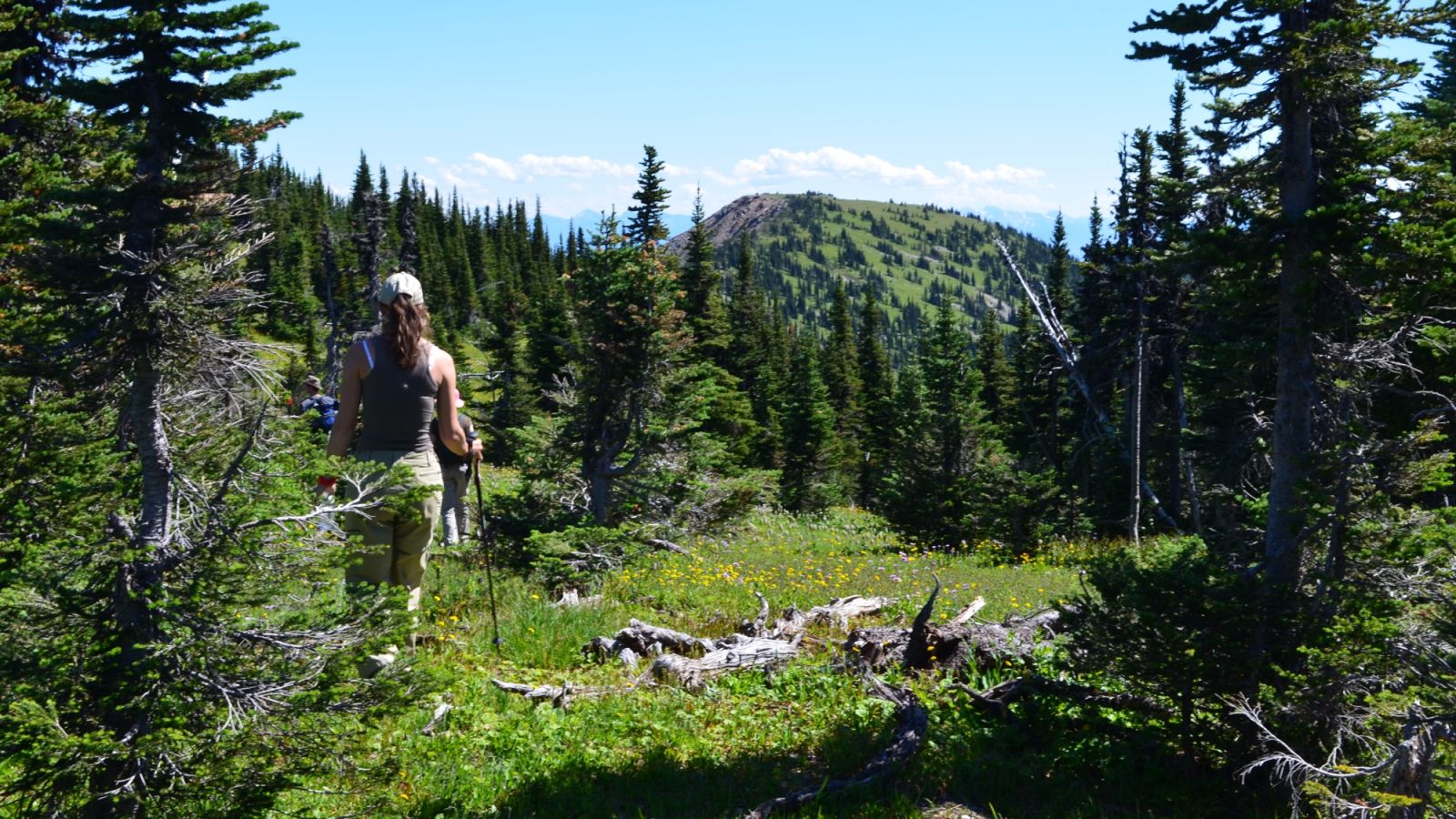 Spirit Of The Mountains


Connect with the wild side of nature in the wilderness back country of the Cariboo Mountains. This exciting back country adventure takes you from glacier fed rivers to the high alpine, the 'land beyond the tree', where you will see wildlife and experience life of the wild mountain dwellers. Feel the freedom and exhilaration as you breathe in the fresh pure mountain air. You will be guided by local knowledgeable, caring guides who will ensure your safety and a memorable experience in the truly Canadian tradition.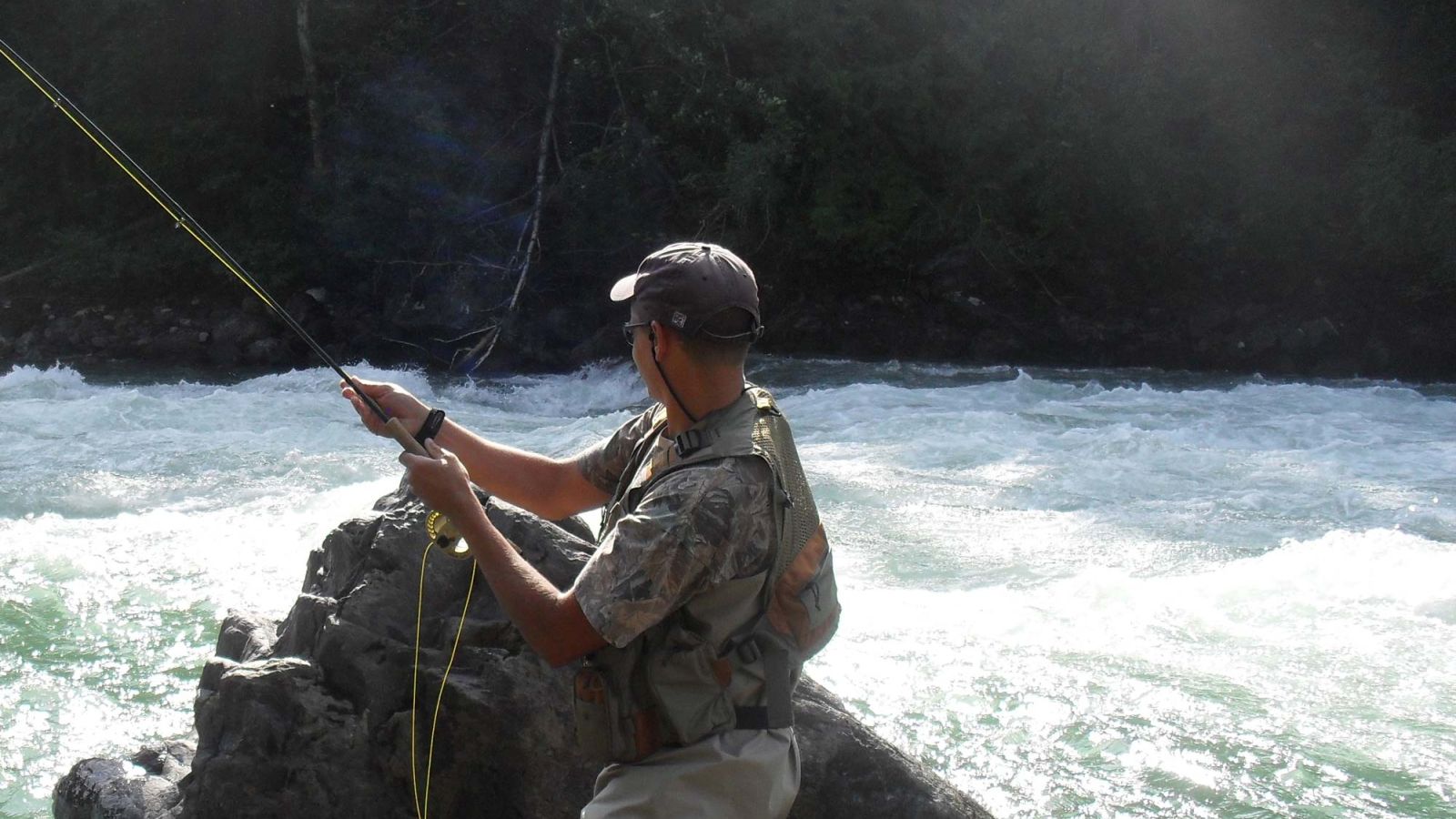 Fly Fishing


World class fly fishing for wild trout and salmon on blue ribbon waters. This is some of the finest river fly fishing in the world. The Quesnel Lake watershed annually hosts the largest wild salmon run in the province. Originating high in the Cariboo Mountains, the uncrowded waters , pure and gin clear, range from shallow rocky streams to rivers with big deep pools just waiting for you to present your fly to the robust wild trout.


Ecotours-BC tours are fully guided ensuring you get the most from your experience, ideal for those seeking the excitement of high adventure in the outdoors and the comfort of lodge amenities and relaxation at the end of the satisfying day. The natural terrain of our large operating area allows us to host guests of all ages and we have hosted some with mobility challenges. Our caring guides set a pace that ensures everyone's experience is the best it can be.
Key Facts:

Ecotours-BC's huge operating area encompasses two Provincial Parks – Cariboo Mountains Park and Cariboo River Park, 4 major river systems – the Quesnel, Cariboo, Horsefly and Mitchell Rivers – and a government established wilderness area in the Cariboo Mountains anchored by Quesnel Lake.
Quesnel Lake is the deepest fjord lake on earth – created by glacial action – at over 2300 feet (+750 meters).
The Quesnel Lake watershed is the heart of one of a rare interior rainforests on earth with truly ancient forests and a collection of rare sedges and lichens that grow nowhere else.
Ecotours-BC's study and operating area goes from wetlands to boreal forests, sub alpine and alpine which allows for a highly versatile and diverse tourism experience.
The Quesnel Lake watershed annually hosts Chinook, Sockey and Coho salmon runs. The area hosts multiple wildlife species including grizzly bears, black bears, mountain caribou, moose, mountain goats, deer, lynx, cougar, wolves, wolverine, smaller furbearers, and over 250 species of birds. This leads to huge wildlife diversification and as many methods of doing it.
Ecotours-BC's goal is to put people on the ground with the animals in the animal's habitat to observe and let the animals be the educator creating a direct human/animal connection to nature. People learn how to be part of the forest engaging all their senses. It's education by osmosis that creates lifetime memories and life changing moments.
Ecotours-BC's pioneered Grizzly bear viewing and was issued the first grizzly bear viewing license in British Columbia.

Fun Facts

The 1860's Cariboo Gold Rush opened up the interior of British Columbia. The prospectors and miners came to the Cariboo Mountains in search of riches and to this day is home to lots of modern day gold seekers, placer miners, prospectors and some eccentric and quirky characters.
Likely, British Columbia, at the outlet of Quesnel Lake, is the surviving village of the gold rush era and is home to approximately 300 full time residents and the base of operations of Ecotours-BC.
With a wealth of gold rush history, Likely is surrounded by famous gold rush ghost towns including Quesnelle Forks, once the largest city west of Chicago and north of San Francisco in the 1860's. Other gold rush areas include Keithly Creek on Cariboo Lake, French Snow Shoe, Little Snow Shoe, Cedar Creek, and Bullion City.
The Bullion pit which operated from the 1890's to the early 1950's is still the largest hydraulic gold mine in the world.
Story Ideas
The Bear Whisperer™ - pursue the story of Gary Zorn, the legendary Bear Whisperer™ of the Cariboo Mountains. Gary's passion for the big bears and outdoor adventure has led him to develop a unique relationship with the bears of the Cariboo Mountains. Always cautious, he has learned the habits and body language of the bears that allows him to 'Walk With The Bears'.
How different large wild animals can work together to access food sources.
The unique diversification in Ecotours-BC's operating area which requires a variety of operation methods from hiking, 4x4 vehicles, multi-passenger ATV's, jet boats, drift boats, lake boats, snow shoes and skilled guides to ensure guest safety and a memorable experience.
Amazing alpine ecosystems and rare plant life.
Cariboo Gold Rush – Then and now. Meet the Cariboo Characters. Explore the Cariboo Mountains and Quesnel Lake, the deepest fjord lake on earth with unique strains of wild trout.
Location
Central British Columbia in the Cariboo Chilcotin Coast Tourism area. Owned and operated by Gary and Peggy Zorn, Ecotours-BC/ Pyna-tee-ah Lodge & Fly Fishing is located in the old gold rush village of Likely, British Columbia at the outlet of Quesnel Lake and at the base of the Cariboo Mountains in central British Columbia. Approximate driving time from Williams Lake, the nearest regional centre, is about one and a quarter hours ; from Vancouver, approximately 8 hours travel time via Highway 1; from Whistler approximately 5 hours travel time via Highway 99 and 97; and from Jasper approximately 8 hours via Highway 5 and 97.
The Lodge
Pyna-tee-ah Lodge
4911 Quesnel Forks Road
Likely, British Columbia
Ph: +01 250-790-2292
Email:
adventure@ecotours-bc.com
Websites: www.ecotours-bc.com and
www.fly-fishing-canada.com
The lodge grounds covers 5 acres of lovely natural and landscaped grounds on the Quesnel River. Pyna-tee-ah Lodge has 6 very comfortable double occupancy rooms with maximum capacity of 12 – 14. There is a large social area with spectacular natural rock fireplace, dining and kitchen area, pool table and gift shop and fly fishing den. The lodge is renowned for its country style gourmet fare, homemade from locally sourced ingredients. Clients love the authentically Canadian hospitality and family oriented homey atmosphere that totally speaks relaxation for all visitors. New to the lodge in 2013 is the lovely log structured gazebo situated centrally creating a lovely outdoor space for the relaxation and enjoyment of all guests. Free Satellite WiFi is available for guest use. Sorry, cell phones don't work here.
The lodge also has a limited number of full service RV hookups.
Lodge packages are all inclusive
– accommodations, meals, snacks, fully guided adventure experiences, adventure equipment.
Guests need to bring
– waterproof raingear (jacket and pants), waterproof hiking footwear, warm clothing that can be layered, day pack to carry extra items such as camera gear, etc. A complete list is provided at time of booking.
Tours start on arrival day
(check in after 3 p.m.) with an orientation and Q&A session and dinner at 6 p.m. and end with breakfast on departure day (checkout time is 10 a.m.). The daily programs begin with early breakfast in the lodge and depart for the viewing area for the day (a packed lunch is provided) returning to the lodge around 5 p.m with dinner at 6 p.m. Evenings are free to relax at the lodge, walk along the river, explore the gold rush village of Likely, read your favourite book or socialize with other guests.
There are no room keys.
Likely and the lodge is completely safe. Guests may keep valuables in their vehicles or request safekeeping by the hosts if they wish.
Special Food Requests.
Our professional chef and kitchen staff can meet the needs of most dietary restrictions and requirements with tasteful meals and snacks to satisfy the most discerning diner. Advance notice of dietary requirements is required.
Alcohol Policy.
Even moderate alcohol consumption would interfere with delivery of safe, memorable experiences because the type of experiences we offer and the uneven terrain in most areas. Alcohol is permitted when served by staff at meal times. Wine or beer is served with dinner. If you prefer other types of beverages you can bring them with you or they can be purchased on arrival at the local liquor store for your pleasure after the tour day.
Travel Trade
Ecotours-BC offers net rates for all inclusive experiences booked though travel trade partners. We offer both FIT and Group rates and program options. There are no blackout dates. Reservations are required and accepted as received. If you are an Inbound Tour Operator or Travel Agent please contact us.

Trade / Media Contact
Gary and Peggy Zorn

Ph: +01 250-790-2292
email: adventure@ecotours-bc.com
Websites: www.ecotours-bc.com and www.fly-fishing-canada.co


Awards and Accolades, Media
2017 - EcoTours-BC makes the FlightNetwork's
Top 40 Canadian Adventure Experiences
2016 - EcoTours-BC has been chosen as one of the
Top 15 Eco-Adventures in Canada
by Expedia
2016 - EcoTours-BC makes the FlightNetwork's
Top 50 Canadian Winter Experiences
2011 – Designation as
Canadian Signature Experience
by Canadian Tourism Commission.
2010 – EcoTours-BC receives
Chamber of Commerce Tourism Award
for contributions to the tourism industry.
2009 - Billy Connolly's
Journey To the Edge of The World
– documentary featured grizzly bear viewing on Mitchell River with Ecotours-BC.
Member of Canada's
Ultimate To Do List
.
In The Media
RM Magazine – Bear Safety RM Magazine 2013
Read Article
Westworld Magazine – Bear Soul Westworld Mag May 2012
Read Article
Salmon, Eagles and Bears – oh my…. Debbie Stone
Ecotourism Canada Magazine – The Bear Whisperer™
Read Article
Interviews
Passion For the Planet UK – Bears In Canada - Peggy Zorn with Chantal Cooke
http://passionforfreshideas.com/audio/canada-bears-ecotours/
Other
Nikon Wilderness Adventures
BC Sportfishing Television Shows with Mark Pendlington